Change for the Better at Wadden Sea World Heritage with Oris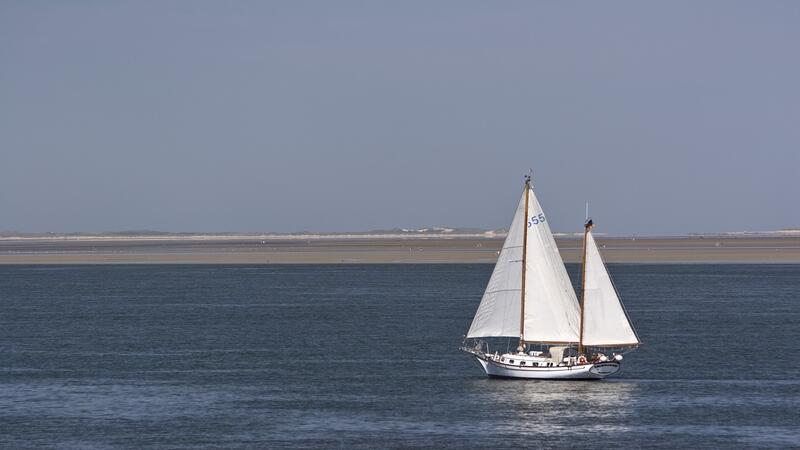 Lauwersoog (The Netherlands)
This weekend, 17th to 20th of September 2021, sees the first of these events, when over 25 guests will join the teams from Oris and the CWSS and their local partners in Lauwersoog, in the Dutch part of the Wadden Sea, in order to experience the Wadden Sea World Heritage Site and take part in a day of collecting marine litter.
The group will be guided by Wadvaarders, a local maritime association actively involved in the sustainable and responsible enjoyment of water sports in the Dutch Wadden Sea. The entire event will be focussed on truly experiencing the Wadden Sea World Heritage Site and will include sailing with the Wadvaarders on their vessels, mudflat walks and of course an afternoon of picking marine litter. There will also be an opportunity for the guests to meet with local producers, join bicycle tours, and partners living in the area.
Parts of the proceeds from the sale of the watches and the attention from the events will also go towards supporting the trilateral education programme, the International Wadden Sea School, which has worked with educators and interpreters in the three Wadden Sea nations for nearly 20 years, to improve knowledge and understanding about the Site among children and young people.
The collaboration, which saw the launch of the Dat Watt watch in May of this year, is a part of a series of watches which Oris have produced with the aim of celebrating our marine heritage and while also highlighting the importance of the conservation of our oceans. Over the past decade, Oris has worked with non-profit environmental organisations and clean-up movements all over the world, so the collaboration with the Wadden Sea, a marine World Heritage Site, was a natural fit.
A further two events are planned in the next two years in Germany and Denmark, also with a focus on change for the better, education and marine conservation.