40 organisations sign Trilateral Dark Sky Vision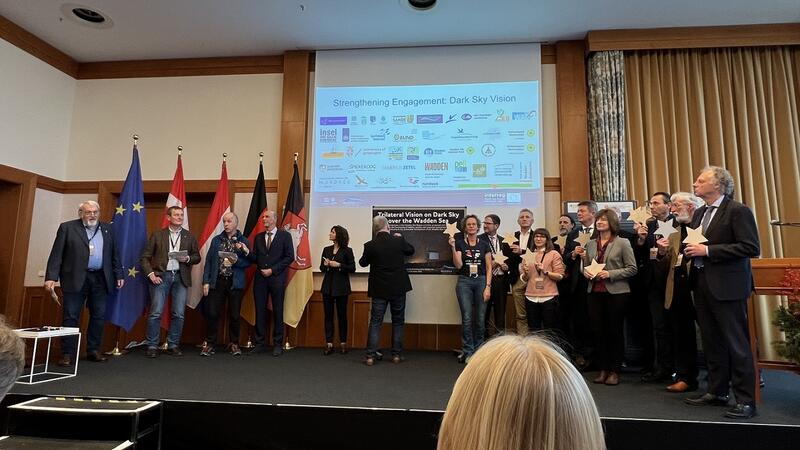 The Trilateral Dark Sky Initiative is an example of the intensive involvement of partners and the enlargement of the existing Wadden Sea network. At the 14th Trilateral Governmental Conference in November 2022, over 40 representatives from the three countries signed the "Trilateral Dark Sky Vision over the Wadden Sea" – A sign that the importance of natural darkness as one of the processes that proceed undisturbed in the Wadden Sea World Heritage Site is more and more acknowledged.
As light pollution can have a wide reach and the issue remains partially under-acknowledged, the Trilateral Dark Sky Initiative was established to connect and further support the many local initiatives across countries and sectors. The Initiative brings together municipalities, universities, research institutes, nature management organizations, NGOs, small and medium-sized businesses, as well as ports, and the tourism sector on their shared interest in reducing light pollution. The advantages of which include a reduced impact of Artificial Light at Night on the environment, increased possibility to observe the starry sky, improving human well-being, and saving energy.
The now-signed Vision is intended to guide and further strengthen our combined efforts to preserve nocturnal darkness and enjoy starry skies in the Wadden Sea Region through awareness raising, stakeholder engagement, sharing of best practices, supporting the development of policies, knowledge, and monitoring activities.
The Dark Sky intitiative is supported by PROWAD Link