New East Atlantic Flyway Assessment Report presented to Wadden Sea Board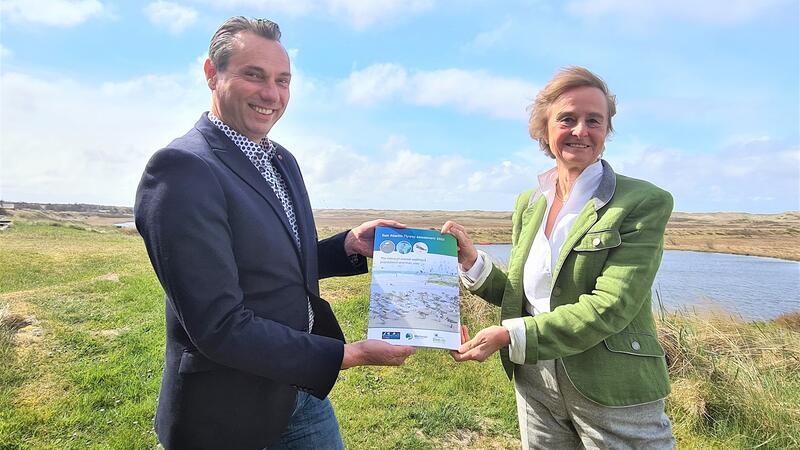 The 36th meeting of the Wadden Sea Board (WSB) took place in Varde, Denmark, on 28-29 April. It was the first in-person meeting since summer 2021 and an excellent opportunity for the new members, who have joined the Wadden Sea Board in the past two years, to get acquainted personally with the group. With only a few members joining online the WSB had its first meeting in a hybrid-setting. There, the recently published East Atlantic Flyway Assessment Report on the simultaneous counts in 2020, already the third in this series, was distributed.
Chaired by Karin Lochte and facilitated by the Common Wadden Sea Secretariat, the three national delegations of Denmark, Germany and the Netherlands as well as advisors from the Wadden Sea Forum (WSF) and the NGOs Danish Ornithological Society, It Fryske Gea and WWF discussed the implementation of the Leeuwarden Declaration. Specific attention was paid to the next Trilateral Governmental Conference to be held in late autumn in Wilhelmshaven as well as the draft Wilhelmshaven Declaration, intended to be signed at said Conference.
At the meeting, special attention was given to the Trilateral Monitoring and Assessment Programme and Quality Status Report, presented by Adi Kellermann, chair of the specific Task group on Monitoring and Assessment, and Sascha Klöpper, CWSS, respectively, as well as the new issue of rights of nature, presented by prof Kees Bastmeijer of Tilburg University/Wadden Academie, and on the topic of fish and swimway presented by Paddy Walker (Expert-Group Swimway).
The next Wadden Sea Board meeting is scheduled for 26 August 2022 in Wilhelmshaven, Germany.