East Atlantic Flyway Youth Forum 2021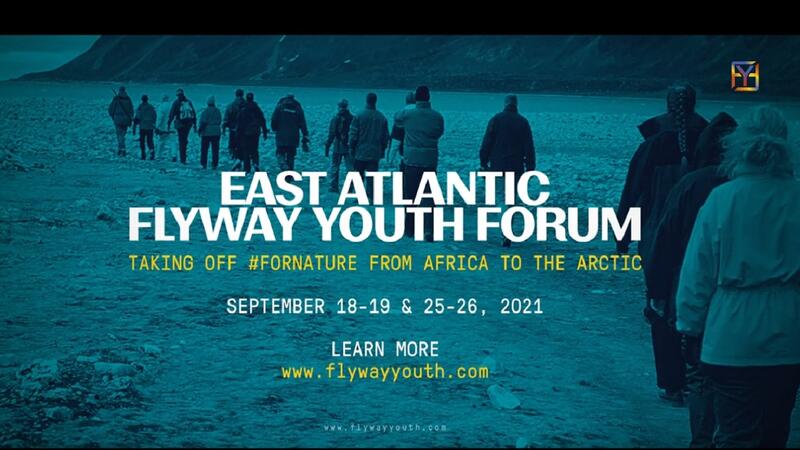 Taking off #ForNature from Africa to the Arctic
18-19 & 25-26 September, 2021
This forum aims to connect youth leaders, scientists, activists, artists, and conservationists in the East Atlantic Flyway through a series of intensive virtual workshops, platform exchanges, and networking activities.
This online event is developed for young people between the ages of 18 and 30 years old to explore youth engagement in the conservation of wetlands and migratory waterbirds along the East Atlantic Flyway.
The COVID 19 Pandemic has pushed us to think differently about gatherings and to develop opportunities to connect virtually. With the success of the first ever Flyway Youth Forum developed by Youth Engaged in Wetlands and the East Asian Australasian Flyway Partnership using virtual tools, the organizers are keen to replicate and scale up the experience to the East Atlantic Flyway and its youth.
Event Date: September 18-19, & 25-26, 2021
Event Place: Virtual sessions through Zoom
Qualifications:
    18-30 years old at the time of application
    Current involvement and interest in the conservation of wetlands and/or
    migratory waterfowl
    Availability to participate in the full 4-day program
Deadline of Application: August 31, 2021