Experience World Heritage with all senses at the ITB 2017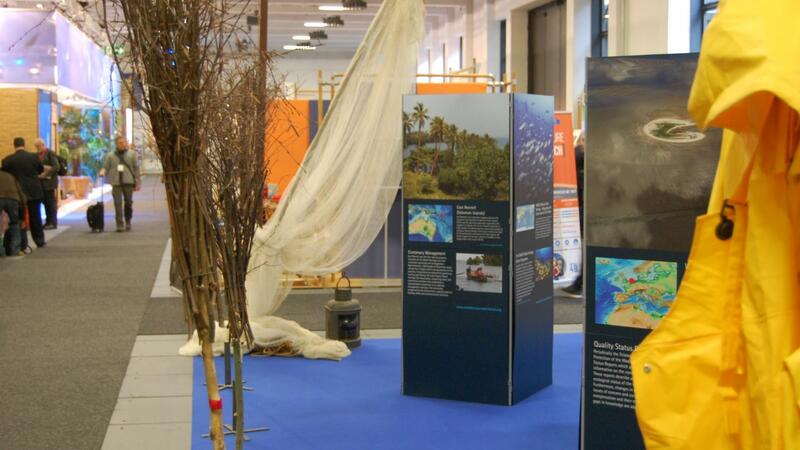 When the ITB in Berlin opens its doors to the public on 11-12 March 2017, visitors can experience the Wadden Sea through a broad range of activities. Partnering with the UNESCO World Heritage and Sustainable Tourism Programme, the Wadden Sea World Heritage booth offers a rich and diverse spectrum of activities and events, reaching from virtual and real-life mud walks, to food tastings and a theater play premiere. All activities showcased at booth 228 in hall 4.1.b incorporate sustainable tourism.
"It's truly exciting to see the whole Wadden Sea World Heritage region come together once again at the ITB", says Ditte Hviid, Outreach and Development Officer at the Danish Wadden Sea National Park. "It's exciting to be part of the collaboration between Denmark, Germany, the Netherlands not only to protect our World Heritage Site, but also to engage a wider range of visitors through transnational opportunities." 
For Saturday and Sunday, the Wadden Sea World Heritage and its co-exhibitors (the Messel Pit World Heritage site, Fondazione Dolomiti, Die Nordsee GmbH, PFD Publication – World Heritage Review) have put together several interactive, educational and gourmet activities for young and old. Guide Joke Pouliart invites visitors to mudflat walks in the midst of the Berlin fair grounds starting every full hour. The Messel Pit World Heritage entertains with touch games and speed puzzling. The touching sense is also asked for in beach finding and BeachExplorer games. Culinary wishes are met with tastings of food products from the Dutch Wadden Sea as well as oyster tastings guided by Fanø's "Oyster King" Jesper Voss.
Visitors can send greetings from the Wadden Sea in Berlin using a green screen of three Wadden Sea sceneries provided by the Interreg V A project Wadden Agenda or go for a virtual mudflat walk guided by National Park Wadden Sea Schleswig-Holstein. The Watt Welten visitor center on Norderney teaches an old and sustainable way of crabbing. Visitors can win trips to Ameland by VVV Ameland and the German Wadden Sea by National park partner regiomaris as well as tickets to the Multimar Wattforum in Tönning.
Another highlight is the premiere of "Clupea harengus - Der Hering". The science-based one-person play by "Frollein Brehm's Life of Animals" on the herring and its habitat will be performed for the first time at the adventure stage in hall 4.1 on Sunday, 12 March. The herring is accompanied by its neighbor the habour porpoise, another play by "Frollein Brehm's Life of Animals" also performed at the adventure stage.