New research demonstrates crucial role of World Heritage marine sites in fighting climate change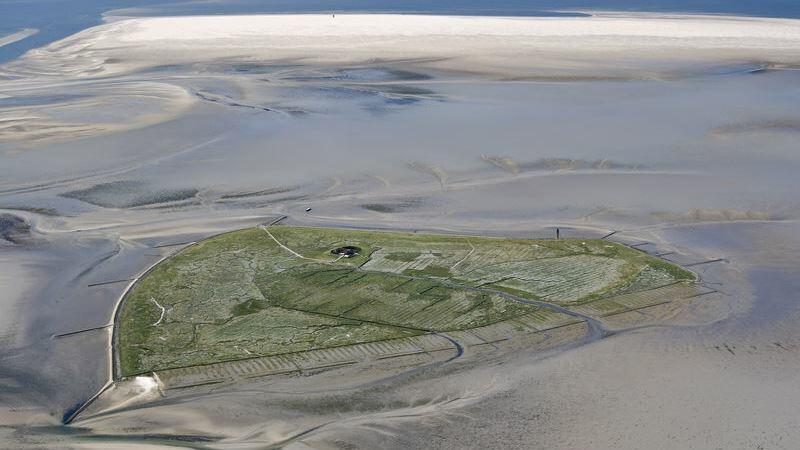 UNESCO released the first global scientific assessment of its World Heritage marine sites' blue carbon ecosystems, highlighting the critical environmental value of these habitats. While these sites represent less than 1% of the world's oceans, they host at least 21% of the world's blue carbon ecosystem area, and 15% of the world's blue carbon assets. The Wadden Sea World Heritage is amongst the site. The Trilateral Wadden Sea Cooperation contributed to the report "UNESCO Marine World Heritage – Custodians of the Globes Blue Carbon Assets".
Over the last decade, scientists have discovered that seagrass meadows, tidal marshes, and mangroves, known as "blue carbon" ecosystems, are among the most intensive 'carbon sinks', meaning a natural environment which can absorb carbon dioxide in the biosphere. They help mitigate climate change by sequestering and storing significant amounts of carbon from the atmosphere and ocean.
The new report demonstrates that UNESCO marine World Heritage sites act as custodians of the largest blue carbon ecosystems in the world, making them more valuable than ever. Collectively, marine World Heritage ecosystems encompass an area of 207 million hectares, representing 10% of all protected marine area globally, as of 2020. Marine World Heritage thereby safely keeps billions of tons of CO2 and other greenhouse gases out of the atmosphere.
One of them is the Wadden Sea World Heritage as the largest unbroken system of intertidal sand and mudflats in the world. It encompasses a multitude of transitional zones between land and sea. Here, natural processes run undisturbed throughout most of the area of over 1.1 million hectares. The Wadden Sea also plays an important role as sink for CO2, in particular by blue carbon accumulation in sediments, seagrass and salt marshes. The trilateral Expert Group Salt Marshes and Dunes provided this significance as input to the preparation of the report.
The Trilateral Wadden Sea Cooperation supports global and national efforts to mitigate climate change at the regional level, as the partners are fully aware of climate change impacting the Wadden Sea and thus potentially posing a threat to its Outstanding Universal Value. The Cooperation is determined to address the challenges of climate change mitigation and adaptation, including CO2 reduction. A Climate Change Adaptation Strategy (CCAS) for the Wadden Sea is in place and aims to increase the resilience of the Wadden Sea to the impacts of climate change, which may seriously impact the structure and function of the ecosystem. Thereby, the CCAS supports Wadden Sea tidal marshes, salt marshes and other potential carbon sinks to cope with disturbances and to maintaining these important ecosystem services.
Lead author, Professor Carlos Duarte of the King Abdullah University of Science and Technology in Saudi Arabia also stresses their wide range of challenges, from pollution, including plastic litter, to climate change. "Because they store so much carbon, blue carbon ecosystems become sources of CO2 emissions when they are degraded or destroyed. Protection and restoration of these ecosystems present a unique opportunity to mitigate climate change. By conserving blue carbon ecosystems, the large carbon stocks they have accumulated over millennia can be protected. As they are restored, they can regain their function as carbon sinks"
Published at the start of the United Nations Decade of Ocean Science for Sustainable Development, the assessment was developed with data from World Heritage site managers, data published in scientific literature and The Global Carbon Project's Global Carbon Atlas. The Trilateral Wadden Sea Cooperation contributed via the trilateral Expert Group Salt Marshes and Dunes.
Conservation funding for blue carbon ecosystems in marine World Heritage sites could be boosted through blue carbon strategies, whereby countries would earn carbon credits for demonstrating carbon benefits from the restoration and conservation of damaged ecosystems. Blue carbon strategies can restore vital ecosystem services and crucially help nations deliver on their commitments under the Paris Climate Agreement. To date, however, a limited number of countries have incorporated blue carbon strategies into their climate change mitigation policies.