Project Young Climate Action for World Heritage approved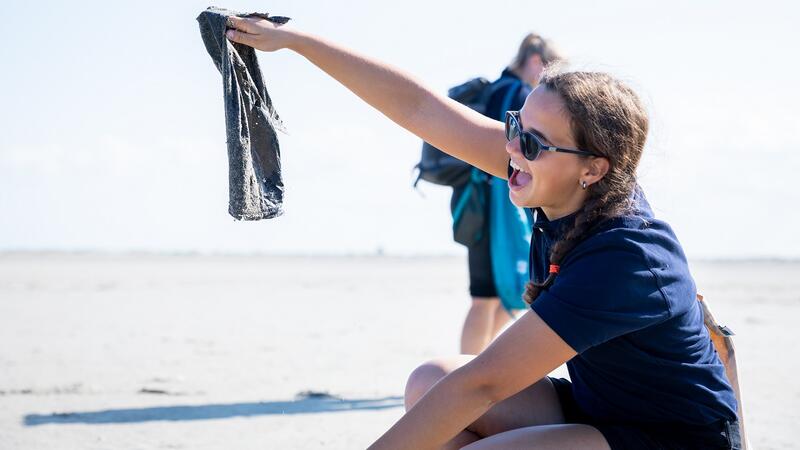 World Heritage sites are to be preserved for future generations. To enable the youth to take responsibilty for their heritage, the Common Wadden Sea Secretariat (CWSS) and the International Wadden Sea School (IWSS) have now partnered up with the Institute Heritage Studies (IHS) in cooperation with the Federal Coordination of UNESCO Project Schools in the educational project "Young Climate Action for World Heritage". The German cross-border project aims to increase students' knowledge about the UNESCO Wadden Sea World Heritage Site and promote an understanding of the impacts of climate change on the unique natural area as well as the necessary conservation efforts. It further supports the establishing of partnerships between information centres and educational institutions in the Danish-Dutch-German Wadden Sea, a target named in the 2018 Leeuwarden Declaration.
The Ancient and Primeval Beech Forests, Archaeological Border complex of Hedeby and the Danevirke, Erzgebirge/Krušnohoří Mining Region and Muskauer Park/ Park MużakowskiWorld Heritage sites are also part of the project. At each transboundary site, a intercultural group of students is formed for exchange and to develop products, which can be presented, sustainably used and further developed by sites. Those could be surveys/recommendations by pupils in the community and at local businesses/tourism stakeholders on sustainable action in the World Heritage, communicated in exhibitions, resolutions, podcasts, etc.. The students will be recruited from UNESCO project schools and other schools from the regions such as the National Park and Biosphere partner schools. The International Wadden Sea School will support the cooperation with the schools in the Wadden Sea region.