Strategic Framework 2022-2029 adopted for the Wadden Sea Flyway Initiative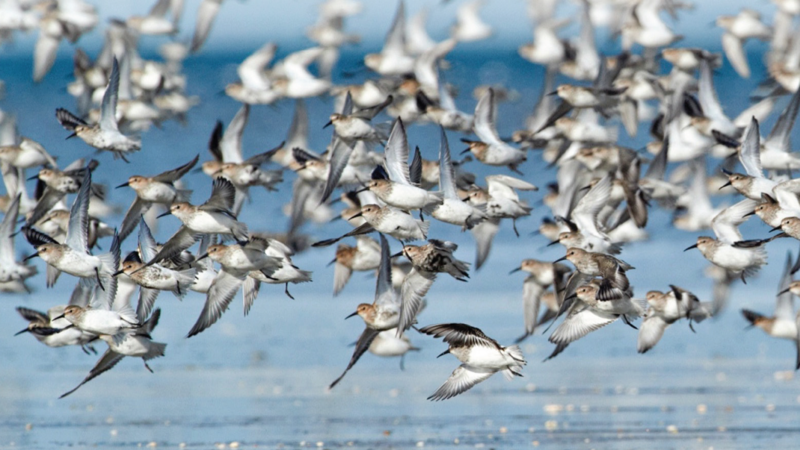 The Wadden Sea is one of the most important breeding, stopover, and wintering sites along the East Atlantic Flyway, visited by millions of migratory waterbirds each year. Monitoring and management efforts, aiding the conservation of waterbirds, have been ongoing since the 1980s. However, flyway conservation can only be effective if the bird populations find suitable conditions over their entire migration range. With the establishment of the Wadden Sea Flyway Initiative (WSFI) in 2012, Denmark, Germany and the Netherlands recognized their specific responsibility to contribute to conserving migratory waterbirds along the entire flyway. Now, a new Strategic Framework 2022-2029 has been adopted in the framework of the Trilateral Governmental Conference in Wihlemshaven on 30 November 2022.
The achievements of the past years clearly show that WSFI partners have strengthened their cooperation for the benefit of migratory birds. With the new WSFI Strategic Framework 2022-2029, partners continue working towards realizing the WSFI vision that "migratory birds find lasting refuge along the East Atlantic Flyway from northern breeding areas to their key Wadden Sea stopover and to the African coastline, and inspire and connect people for future generations". Considering the top flyway issues and the current outcomes of the WSFI monitoring and the capacity building & management programme, seven main objectives were determined, with resilience of the flyway to climate change being an overarching goal across proposed target actions. The aim of the ambitious framework is to bring together national and international partners with different levels of expertise and knowledge to develop sustainability activities along the flyway in monitoring, management, advocacy, education and awareness.
WSFI partners and signatories are called upon to develop collaborative project ideas and work plans for the implementation of activities under this new strategic framework, reaching out to one another to ensure that synergies are created for the sustainability of activities along the flyway.