The Wadden Sea World Heritage celebrates its 12th anniversary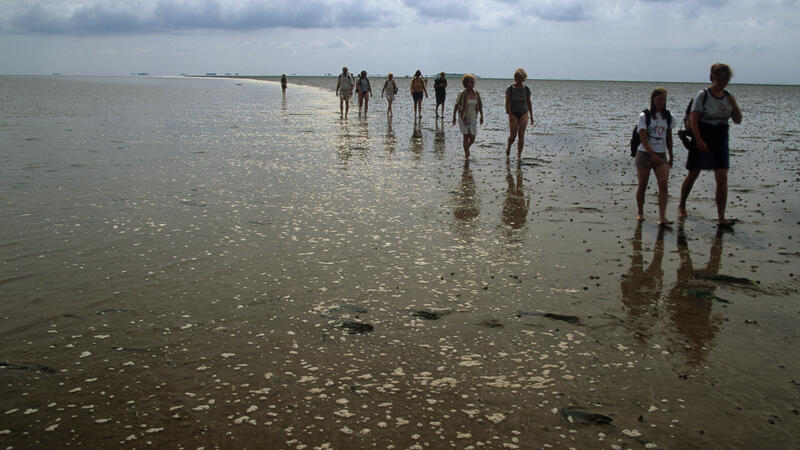 26 June- this time 12 years ago, the Wadden Sea was inscribed as a UNESCO World Heritage Site.
Since then, local events have been held to commemorate the inscription and celebrate together.
These annual events are an important part of bringing awareness of the special status of the Wadden Sea to all residents and visitors in the Danish, German, and Dutch Wadden Sea.
Each year, the celebration is carried out in different locations and in different ways. In 2021, we will celebrate our 12th year as a World Heritage Site as following:
In the Netherlands join the activities on the 26 June on the Day of the Wad (Dag van het Wad 2021). Get to know how special this area is and discover the area with special routes or with culinary happenings.
In Lower Saxony, the twelfth anniversary is celebrated with mudflat hikes for locals. The national park administration - together with national park guides - invites locals to free excursions on the 25, 26 and 27 June. All dates & locations of the birthday mudflat hikes can be found here.
In Schleswig-Holstein, on this occasion, the national park ranger Martin Kühn invites visitors to a morning bike tour on the Hamburg Hallig under the motto "Experience wilderness in the Wadden Sea World Heritage" on Saturday, 26 June.
Be sure to follow Wadden Sea World Heritage on social media to participate in all the fun during World Heritage Celebrations!